Be a hero. Save your screen and your time. EZ Fit Privacy takes the struggle away from installing a screen protector and stops shoulder surfers from taking a peek. Use the tray to align the screen protector on your iPhone, press down, and you're good to go. Easy does it.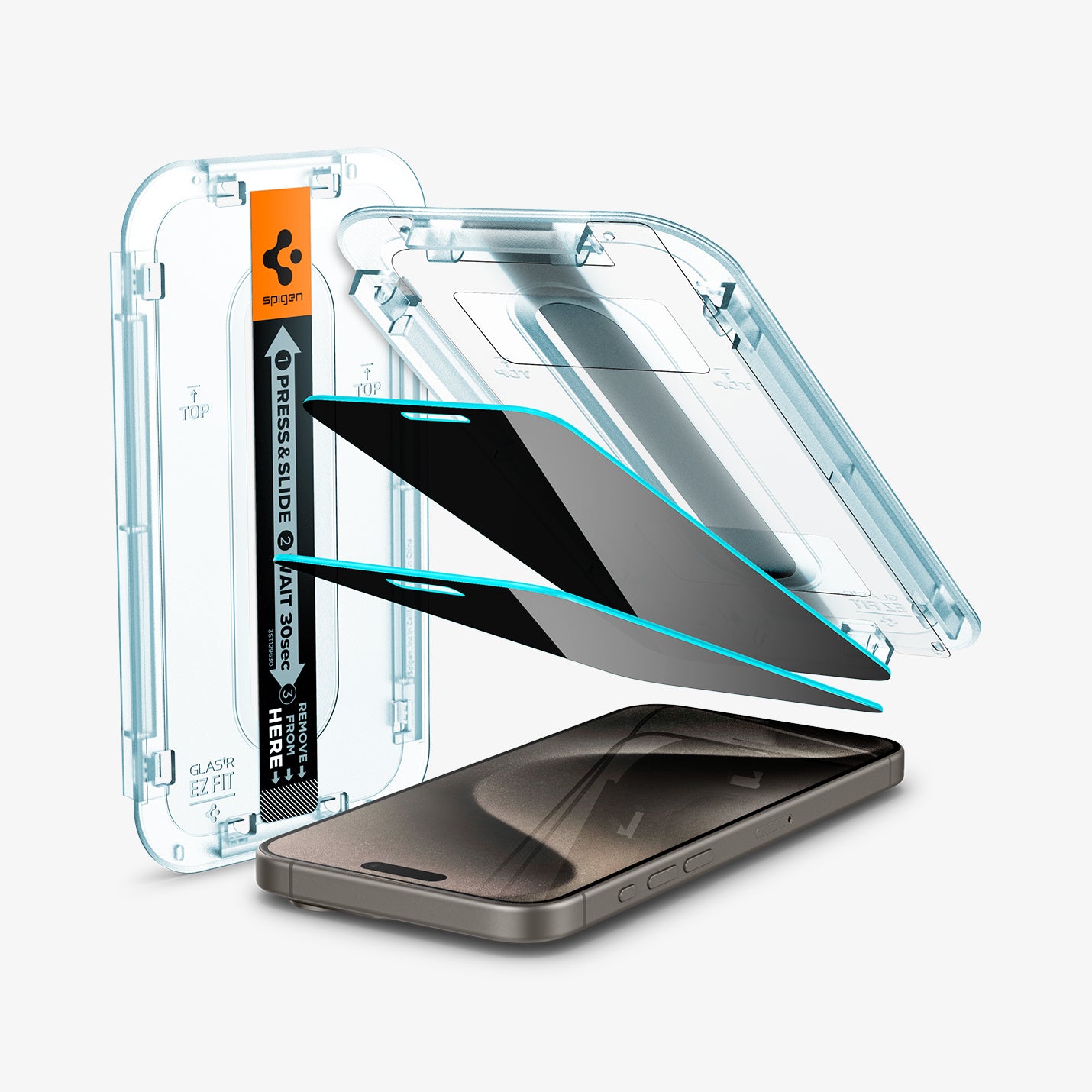 Do you. We got you.
Guard your screen from daily scratches.
Privacy where
you need it.
Block your display from
shoulder surfers while keeping
your screen clear in front of you.
Edge to edge
protection.
Covers your entire screen, keeping it clear and scratch-free.
See what's special.
Day to day essentials covered.
Natural touch
response.
Feels and looks natural with zero impact on touch screen sensitivity.
Fits every
Spigen case.
Fits perfectly within all Spigen cases for seamless compatibility.
Meet your perfect match.
Take a look and see how your device fits right in.
More than just protection.
Explore what we do and how we do it.
Our Rewards
Protection with benefits for our Reward members.
We provide discounted expedited shipping for our Elite and Excutive members.
Every season we provide our Elite and Executive members with reward coupons with fresh new gears.
We've created a dedicated team where we personally handle anything from warranty service to all questions.